Today my daughter learned what a " fashion model" is.  No, I wasn't flipping through the pages of Marie Claire or skimming the Victoria's Secret catalog.  I was so excited to show her the story about a girl named Kayla who is a part of Gap's new collaboration with Ellen DeGeneres for a "Changing the Face of Beauty" campaign.
Kayla is pretty and spunky.  She is cute and energetic.  She looks like she is probably the life of the party, and certainly seems as though she was the life of this fashion show!
Kayla also happens to have Down Syndrome.  And that is why I was proud to show my daughter what a model should look like.  That a model is beautiful, not because she is extraordinary but because she is unique.  Beautiful not because she is tall but because she stands tall.  Kayla stood really tall walking that runway and that's what makes her stand out; far more than any disability that she might have.
Kudos Gap and Ellen DeGeneres!  By showcasing models with all different looks, we are proving to our daughters that their differences are what make them beautiful!  Here's to breaking down barriers and celebrating diversity!
Model With Down Syndrome Kayla Kosmalski Walks Runway For Gap Kids
Gap Kids may have just held the most inspiring and empowering fashion show ever.
As part of the launch of its Ellen Degeneres clothing line, 'ED' for Gap Kids, the retailer held a fashion show which featured nine-year-old model with Down syndrome, Kayla Kosmalskin, and 13 other "power girls" — four of whom have a disability. Kayla is the first-ever model with Down syndrome to work for Gap.

The event was put on by Changing the Face of Beauty, a non-profit organization that advocates for the equal representation of people with disabilities in advertising and media.
"It was fantastic — the energy was so high for everyone, models, staff and families attention the show," Katie Driscoll, founder of Changing the Face of Beauty, told People magazine. "The girls owned the runway — every single one of them. Everyone shined in their very own way.
"I think everyone walked away with a new idea of what disability looks like and a whole lot of perceptions were changed."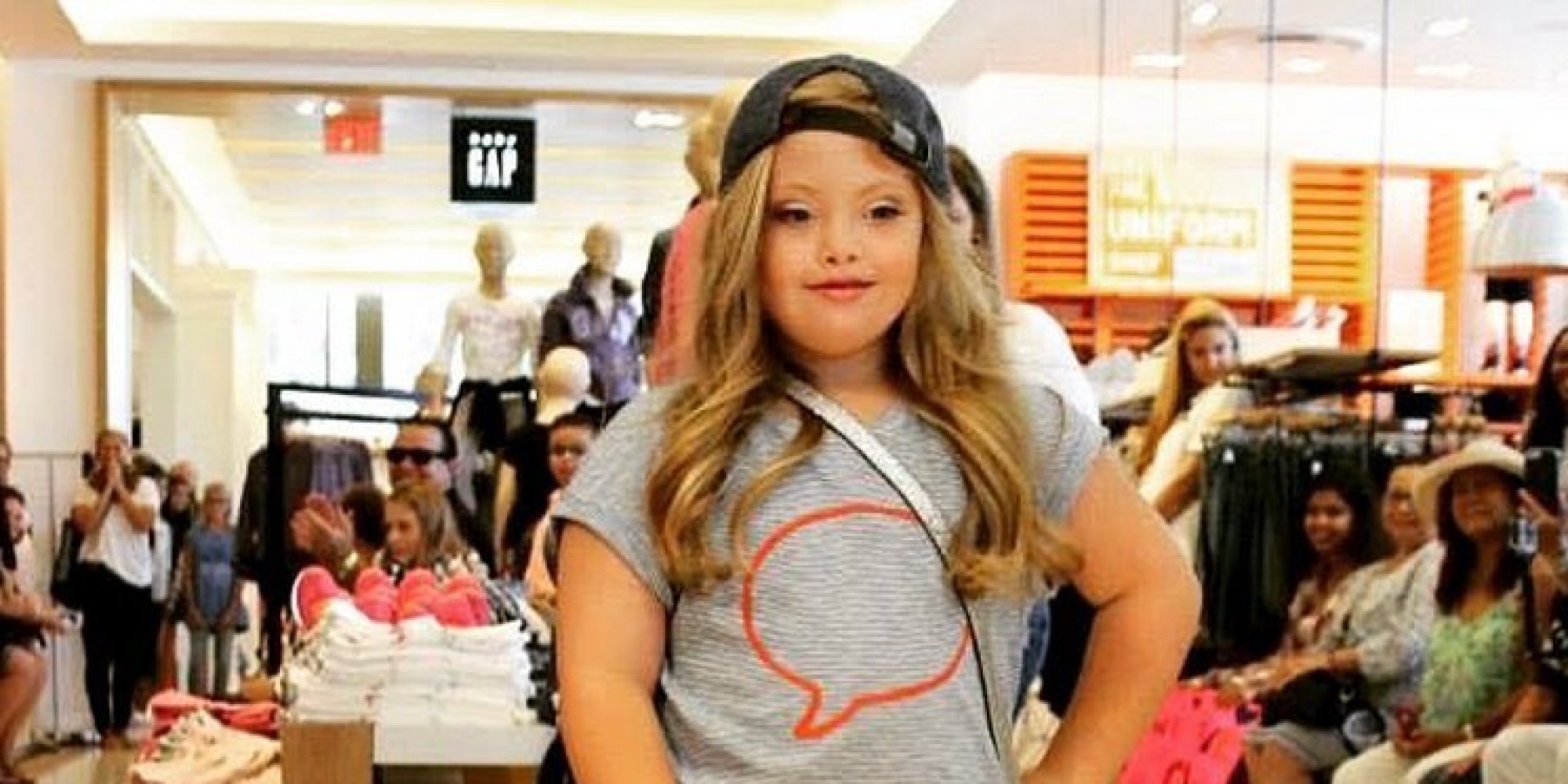 Kayla's appearance in the show marks yet another step in the right direction for the fashion industry to include a more diverse range of models.
Earlier this year, Madeline Stuart, an 18-year-old model with Down syndrome, landed two major campaigns, and has recently announced that she will walk at New York Fashion Week this season, following in the footsteps of "American Horror Story" actress Jamie Brewer.
And Models of Diversity recently signed six-year-old Louis Killick, who also has Down syndrome, as part of its campaign for a more diverse range of models in the industry.
http://www.huffingtonpost.ca/2015/08/25/model-with-down-syndrome-gap-kids_n_8038238.html