I've been sitting here for the last half hour trying to think of stereotypes about postal workers.  I know, I really need to find a hobby.  I even googled "mailman" hoping to find some sort of meme or funny cartoon to jog my thoughts.  I didn't come up with much on my search, but I did discover that even turtles don't like trespassers.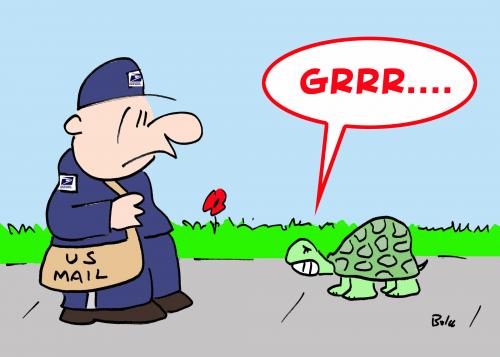 I guess our postal worker is just one of those people we don't pay much attention to.  They're rushing through their days just as much as we are, therefore we don't ever get to know them.  I've spoken maybe a dozen words to my mailman in the last three years.  He's polite and he's got a lead foot.  That's about all I know.
That's why this story caught my attention.   For some reason this particular mail deliverer in the story below let his foot off the gas long enough to see a hole missing in a child's life.   Most people would've just shrugged their shoulders and gone about their day.   But this guy took the time to do something about that hole.
Who knows.  This one act of kindness very well may have changed the course of this kid's life.  Just because one person took a moment to do something good.
Tomorrow afternoon I'll sit at my mailbox and wait to introduce myself.
FOX NEWS:  This boy asked for junk mail to read and got books instead.
A 12-year-old Utah boy who couldn't afford books no longer has to read junk mail for fun.
Last week, letter carrier Ron Lynch asked his Facebook friends to send books to 12-year-old Mathew Flores, whom he encountered while delivering mail to the boy's apartment complex. Lynch explained that Mathew was reading ads and asked the letter carrier for extra mail that he could read.
"He told me his wish is to have books to read," Lynch wrote. "I told him the library had many, but he said they don't have a car, and couldn't afford the bus."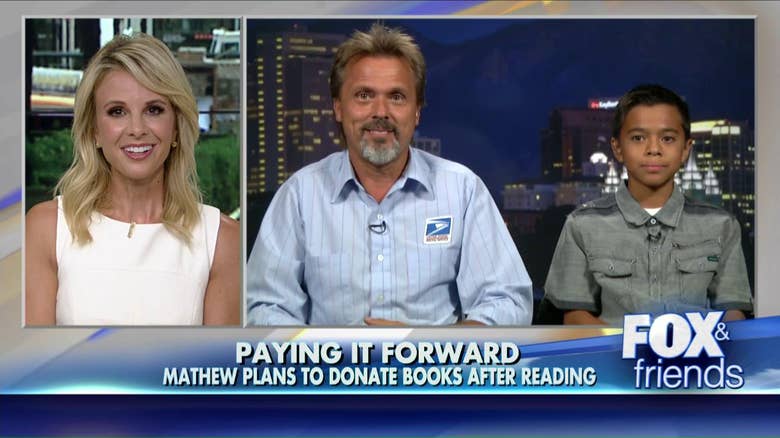 Mathew has been flooded with more than 500 books since Lynch posted the plea to Facebook. He said this morning on "Fox and Friends" that he's thankful for Lynch's actions.
"If it weren't for him I probably wouldn't have any books right now," he said.
Mathew says that he enjoys reading because he likes to use his imagination. His favorite book that he's read so far is "Captain Underpants."
Once Mathew's done reading the books, he plans to donate them. Lynch is now calling on Americans to send books to other kids like Mathew in communities across the country.